Azrieli Startup MBA Accelerator
Duration: 22 months
Can Apply: Bachelor's degree (or higher) from a recognized academic institution
Projects: Initial Phase
In short:
The Technion Entrepreneurship Center in conjunction with the Faculty of Data and Decisions Sciences offers a unique course for entrepreneurs that combines master's degree studies in business administration together with practical support in developing start-up companies.
The program develops entrepreneurial mindset and provides students with managerial tools and professional skills to establish their start-up companies.
The program serves as an accelerator for transforming deep technologies into working ventures. Every student is assigned an academic tutor and a business mentor.
Studies are held on Thursdays and Friday mornings; on other days of the week, students work on developing their ventures.
May 2023
Registeration opens
June, 2023
Committee Intreviews
August 15, 2023
Registeration closed
October 26, 2023
Program begins
May 2023
Registeration opens
June, 2023
Committee Intreviews
August 15, 2023
Registeration closed
October 26, 2023
Program begins
Duration: 22 months
Frequency: Thursdays in the morning
Place: t:hub, Ullman Building, 4th floor.
What does it include:
• Mentoring of leading entrepreneurs
• Meeting with global entrepreneurial players
• A week in NYC, entrepreneurship eco-system
• High level professional courses in management & entrepreneurship
• Workshops, lectures, peer-learning and close supervision.
Significant events: a week-long seminar at Cornell-Tech in New York,
Mentors Day - a meeting with investors, entrepreneurs, managers and professional experts,
Demo Day closing event - a presentation to potential investors.
Graduates: finish with real world startups and get a master's degree in business administration (MBA) with a certificate of specialization in the startup MBA track.
Additional notes: The program aimed for entrepreneurs in the initial stage, but opened also to entrepreneurs with a sustainable idea. Preference will be given to graduates with advanced degrees.
Each candidate will be invited to an admission committee.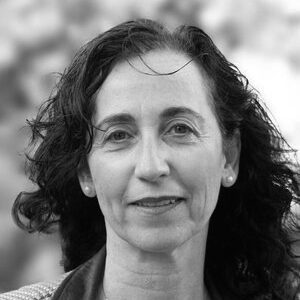 Dr. Sara lev
Head of the Start-Up MBA Track

Sara Lev leads the Start-Up MBA program joint program of t:hub and the Faculty of Industrial Engineering and Management. She holds a bachelor's degree in computer science, and master's and doctoral degrees in business strategy and entrepreneurship (all from the Technion). Her professional expertise lies in the intersections between academia, technology, and business, and she has extensive experience in developing, implementing, and teaching entrepreneurship and business strategy. She was the CEO of Lev TurnAround, leading the company to develop operations promoting entrepreneurship in East Africa, mainly Tanzania. Prior to that, she developed and managed Carmel, the economic company of the University of Haifa, for six years. She also has several years' experience in the hi-tech startup industry, and was a research fellow at the INSEAD business school in Fontainebleau, France.